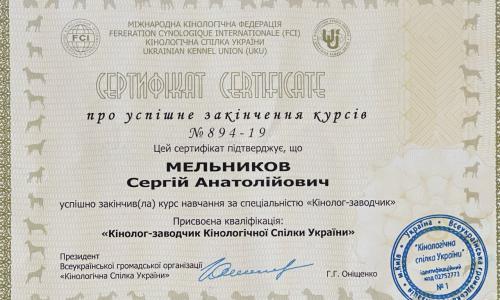 Great news: on June 15, 2019, a training course was completed in the specialty "Cynologist - Breeder" and the qualification "Cynologist - Breeder" was awarded.

The training took place on the basis of the Sumy National Agrarian University.

The course of study, according to the program "Breeder-Cynologist", was designed for 10 months of training, in addition, practice was passed at cynological exhibitions and, of course, passing an exam.

The training consisted of 5 disciplines: "History of Cynology", "Biology of Dogs", "Maintenance, Feeding and Reproductology of Dogs", "Fundamentals of Veterinary Medicine", "Selection and Breeds of Dogs".
07.01.2021