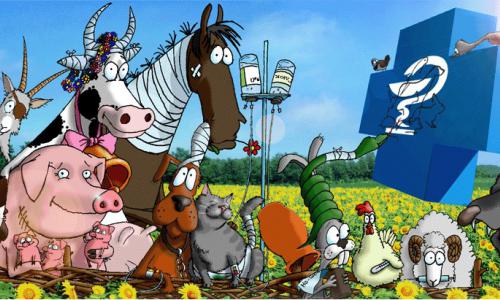 Choosing the right veterinarian for your dog is something that you should carefully consider. This is the person that could potentially save your pet's life and keep them healthy. Both and your pet should come to a consensus about this person before you make a long-term commitment to work with them. Here are some things to consider when choosing a veterinarian.

- Check Out The Website

Look at each veterinarian's website for a glimpse of the vet's personality, staff, and capacity. While someone can be an excellent vet and still have a less-than-impressive website, it's still a quick way to narrow down a long list.

Find out what information you can from the site, such as location, rates, specializations, and number of employees. Are they prepared to handle an emergency? That's something else to consider.

- Ask For Recommendations

There are plenty of resources you can use to get recommendations for a vet. Many animal-centered organizations, like pet shelters, boarding businesses, and grooming salons, as well as other pet owners, will generally be happy to provide you with the name of the vet they know and trust.

Remember to ask about more than just the veterinarian. Get insight into staff members, rates, and location.

If nothing else, you can usually find reviews online via Yelp or other sites that allow customers to rate businesses.

- Understand How The Clinic Operates

Vet clinics can be run using a range of business methods, and you want to find the one that best suits your needs.

Call the clinic and speak to the office manager or similar authority figure. Ask questions about hours, overnight care practices, billing details, and any other services associated with the clinic.

Not only does this give insight into how the clinic is run, it gives you a chance to interact with the staff members to see how knowledgeable they are and what kind of customer service they provide.

- Meet With Each Vet

Once you have a short list of possible veterinarians for your dog, make appointments to meet with each vet. Schedule some time to talk with the vets without your pet.

Ask a series of questions about important topics, such as their training, whether they participate in continuing education, their approach to treating pets, and the variety of services their vet clinic provides.

Ask for a quick tour to get exposure to the type of environment the vet and the staff create and observe how they interact with you, the animals, and other people.

Are they capable of prescribing holistic or alternative treatments? Do they focus on nutrition and preventative care? If those things are important to you, make sure they are important to your potential vet, as well.

- Consider the cost and location

If an emergency situation occurs, then you will need to be able to get to the vet's office quickly. Try to find a veterinarian that is less than an hour away from you at the most. Costs can also vary depending on the vet, so see if their prices fit into your budget before you commit to them.

- Both you and your pet should be comfortable

Being comfortable around your veterinarian is important because you should be able to tell them everything about your dog. The same thing applies to your dog because they should also feel at ease around the vet. Some initial discomfort around a vet can be normal for some dogs, but signs of anger, fear, or distress toward a vet is certainly a red flag that you should move on.

- Look for a clean facility

Have a look around the facility and notice the level of cleanliness. If the place seems a little dingy or dirty, then that is also a sign to move on. Since it is a medical facility, it should be just as clean as a hospital for humans.

Personal referrals are a great way to start the search, but you should still spend some time to get know the vet and staff first. Ask about their background and experience, and then see if they hold views similar to yours on medical treatments for pets. Make sure that both you and your pet are comfortable with the vet and facility. The veterinarian will play a significant role in your pet's life, so keep looking until you find the right one.
07.01.2021